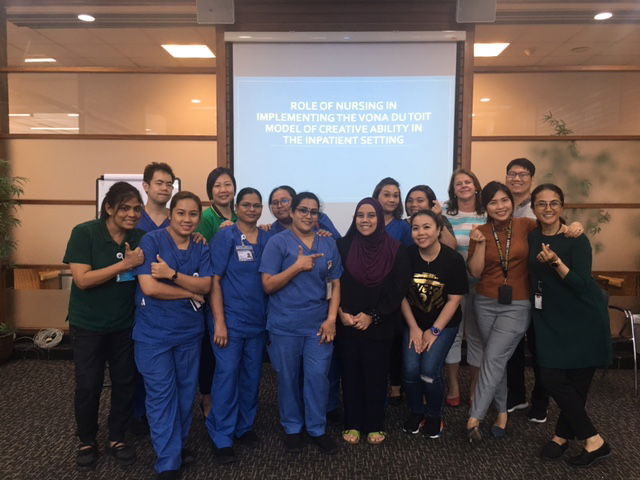 Nurses actively using the VdTMoCA: service provision for large numbers of clients in Singapore
In September this year, it was my privilege to return to the Institute of Mental Health in Singapore to continue to support Occupational Therapists' learning and application of the VdTMoCA.

It was great to find that the OTs have really got to grips with the assessment and intervention process, and have significantly developed their knowledge of the levels of creative ability. This has enabled them to teach nurses in how to use the VdTMoCA for provision of activity-based intervention. This was supported by nurses completing online training in the VdTMoCA for nurses.

Over five days, I observed sessions facilitated by OTs and also by nurses. Sessions were specifically graded for clients on certain levels of creative ability, predominantly the Self-presentation and Self-differentiation levels. The OTs developed Session Planners to guide nurses in how to facilitate the session (essentially applying the treatment principles). The activity was selected and graded for the nurses. The Session Planner set out what the session involved and how it would be facilitated, i.e. the structuring and presentation was stated. So, how to present the activity was worked out, and some therapists even provided the nurses with what to say at which stage of the session.

It worked brilliantly. The stand out session was a 'Pizza' session for four clients on Self-differentiation, facilitated by two nervous nurses who had never done the session before. A simplified version of pizza involved using sliced bread, slicing sausage, mushrooms and cheese to put on top.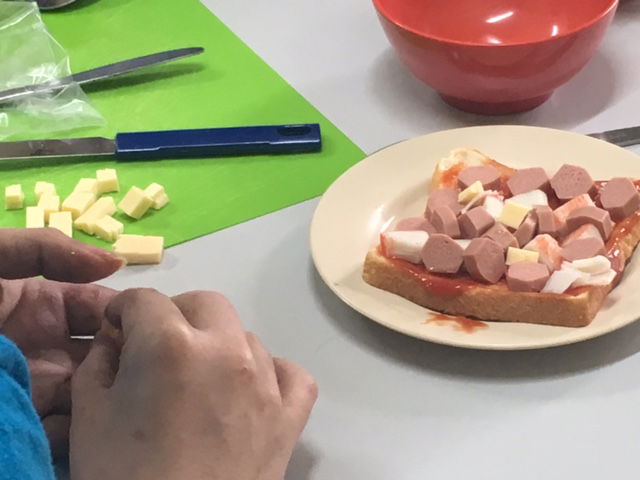 This went under a portable grill and was ready in a few minutes.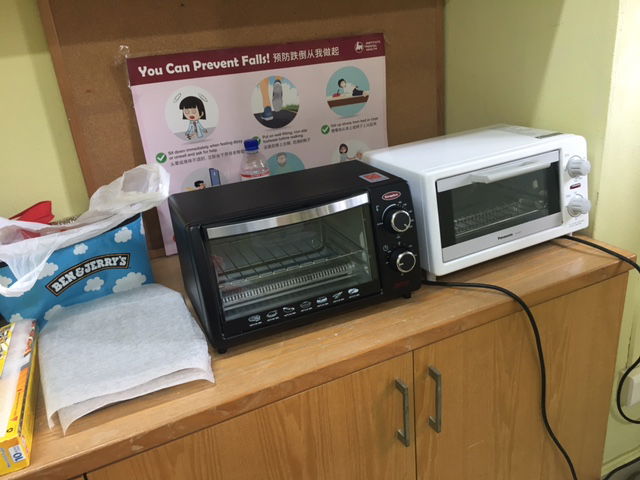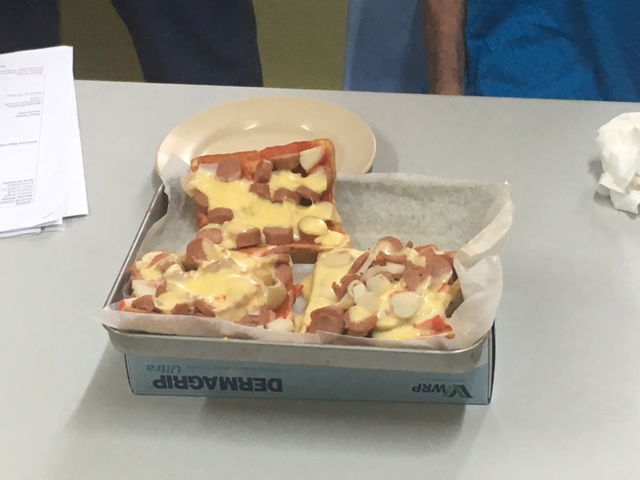 The clients were enabled to actively engage, not only in doing the activity, but also in discussion. The aims and outcomes were clear and client satisfaction was evident.

I am not at all sure that the nurses appreciated how successful the session was, and how problematic if not chaotic the session would have been if they had tried to facilitate this activity without the guidance of the VdTMoCA in the form of a Session planner! It was a complete joy to see and it built the nurses confidence in being able to provide activity-based intervention.

This is essential in this context where acute mental health wards are typically populated by 35-45 clients (Tone-Passive Participation, but predominantly Self-differentiation and Self-presentation) in a single open dormitory, with only 5 nurses per shift and commonly one OT who must also work off the ward elsewhere. There is a strong commitment to providing a good service, but the environment makes this enormously challenging. The VdTMoCA is enabling the team to identify clients' levels of creative ability so that intervention can commence, including providing opportunities to do activity. Without nurses' involvement, wards are environments of sensory and occupational deprivation, likely to cause institutionalisation and negatively affect health, well-being and recovery. It was hugely rewarding to see how the VdTMoCA was enabling the team to bring about positive change for clients, and also to enhance job satisfaction.

The Institute of Mental Health is currently refurbishing many of its wards and MDTs have taken a great interest in how the environment can be made more therapeutic, including how it can promote a Creative Response and Creative Participation.